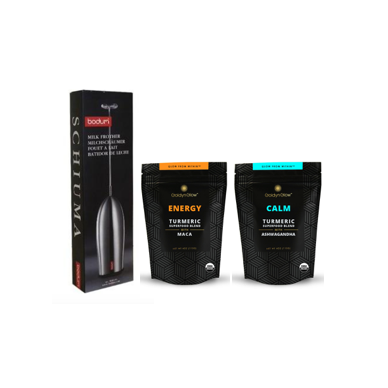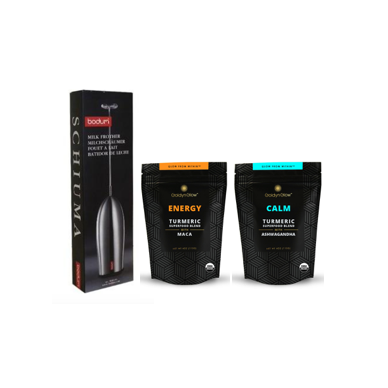 Wellness Starter Kit
(SAVE $15)
One ENERGY Turmeric Superfood Blend with Maca -

 

Day Time 
Consistent use of this blend will help balance your hormones and gives you natural energy, a great alternative to coffee without any jitters! Perfect for when you need a boost of energy without the caffeine. 
One CALM Turmeric Superfood Blend with Ashwagandha -

 

Night Time
Soothing and relaxing, this mild blend is perfect for bedtime or when you need a little zen in your life. Ashwagandha is an adaptogen that helps the body cope with different environmental stressors, reducing anxiety and stress.
One Bodum Schiuma Frother Wand -

 

All Day Every Day
This is a perfect tool to mix your GoldynGlow (or other) beverages to get a fluffy and even mixture.
* Please note, additional discounts do not apply as bundles are already deeply discounted.